Soweto Kinch (GB)
Fri. 29.09.2017 | 21:30
Kulturzentrum Leibnitz, Hugo Wolf-Saal
Soweto Kinch – alto & tenor sax / vocals
Fergus ireland – bass
David Hodek – drums
Day pass Fri. 29.09.2017
2 concerts: € 29,00 / 24,00*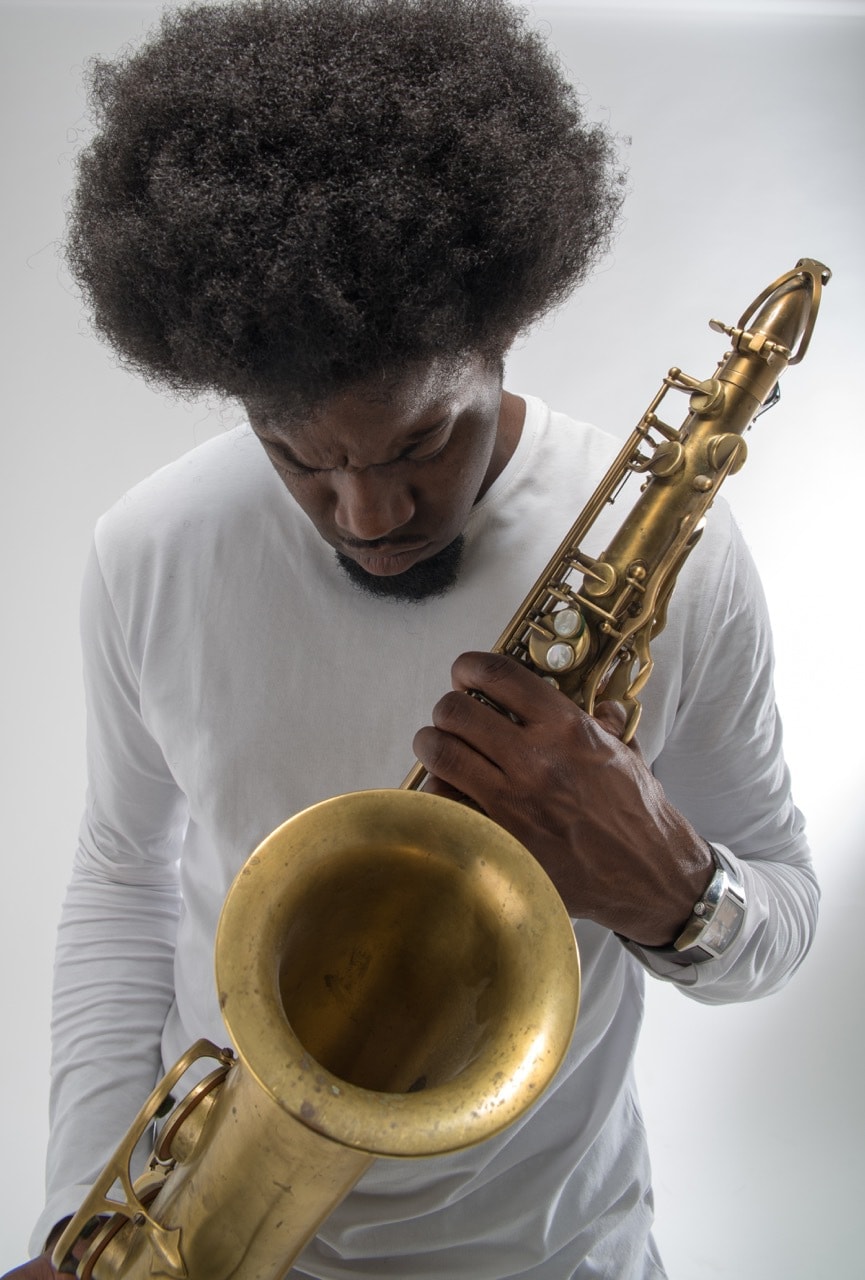 No, the gentleman is not from a South African township! But yes, Soweto Kinch is a phenomenon, a one-off. The 39-year-old saxophonist plays bebop & hip hop on a stamp, or rather: he epitomises the smallest common multiple of jazz, rap, and spoken word. A distinctive trademark, intertwining virtuosity and message. Kinch demonstrates what the Brits can teach the Americans on the subject of narrative hip hop.
In recent years, Soweto Kinch has been showered with awards as a saxophonist and MC in both the jazz and the hip-hop scenes on either side of the Atlantic.
His star came to the fore in 2002, when he won the Saxophone Competition at the Montreux Jazz Festival. Shortly after, his debut album Conversations With The Unseen came out.
Then everything happened fast: two Mobo Awards, two Urban Music Awards, the prestigious BBC Radio Jazz Award, BBC Best Jazz Instrumentalist, the Peter Whittingham Award for Jazz Innovation, and many other awards he got to take home to Birmingham. Together with the well-known Jazz Jamaica All Stars he also won the BBC Radio Award for Best Band of the Year (2004).
With his trio, Soweto Kinch moves from fast bebop passages to groovy hip hop beats as if it were the most natural thing in the world. Soweto's rap performances leave even people such as Mos Def or Q-Tip in the dust.
And Amy Winehouse would have loved the fast-paced saxophone player to contribute to her next, "purist" jazz CD.
Tickets
Jazz in a bargain pack!
Festival pass: take 4, pay for 3! Weekend pass: take 3, pay for 2! 1 free festival day with both passes.
4-day festival pass
€ 83.00 / 66.00*
Weekend pass Fri – Sun
€ 58,00 / 48,00*
*Concessions for: Ö1, Arbeiterkammer, students, young and senior citizens
Further concessions:
Pupils aged 6 to 14 get a 50% concession on LeibnitzKULT events (excluding children's events).
Pupils aged 15 and older, apprentices, students, those performing community or military service (up to the age of 27 with valid ID) get a 30% concession on LeibnitzKULT events.
wheelchair users accompanying persons (one per wheelchair) get a 50% discount.
Concession tickets can be obtained from LeibnitzKULT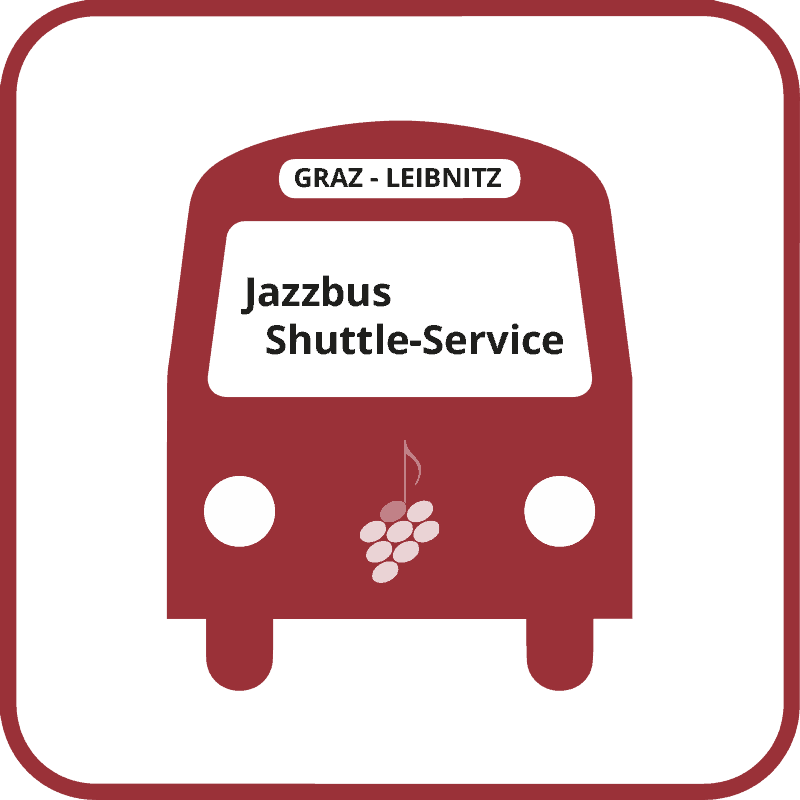 Everyday free shuttle service Graz-Leibnitz-Graz Registration required at +43(0)3452 76506 or office@leibnitz-kult.at.
Departure: Graz, Andreas Hofer Platz
Thu 28 September 17:45
from Graz, Andreas Hofer-Platz
Fri 29 September 17:45
from Graz, Andreas Hofer-Platz
Sat 30 September 17:45
from Graz, Andreas Hofer-Platz
Sun 1 October 11:00
from Graz, Andreas Hofer-Platz
Programme overview Jazzfestival Leibnitz 2017
Venues of the Internationalen Jazzfestival Leibnitz
Wine Cellar Schloss Seggau
Kulturzentrum Leibnitz
Vineyard Hotel Harkamp
Marenzikeller Leibnitz