Émile Parisien Quartet & Louis Sclavis (F)
Sat. 30.09.2017 | 19:30
Émile Parisien – soprano / tenor sax
Louis Sclavis – Clarinets
Julien Touery – piano
Ivan Gélugne – bass
Julien Loutelier – drums
Day pass Sat. 30.09.2017
2 concerts: € 29,00 / 24,00*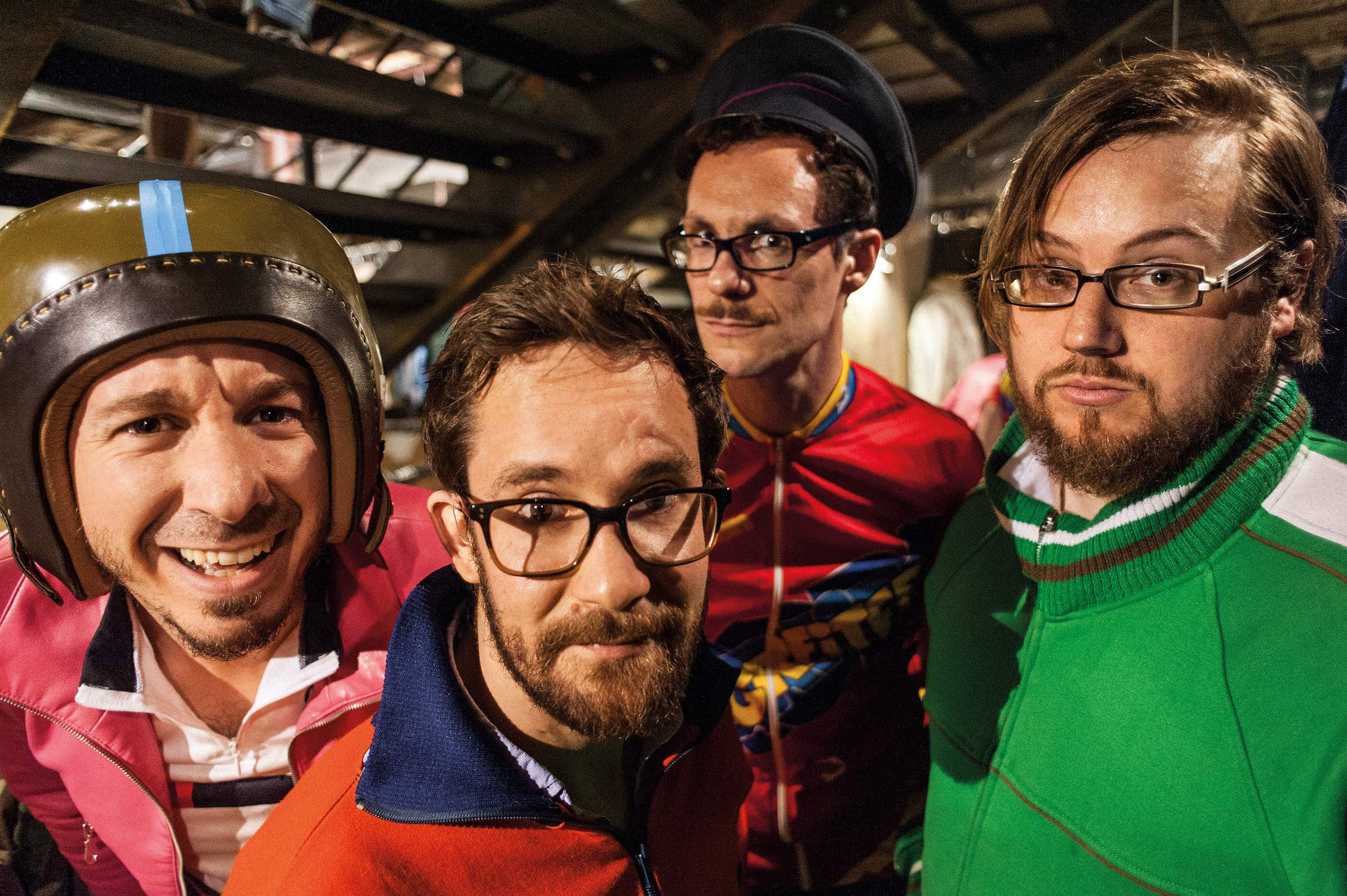 When talking about French jazz, one can sometimes do without wine, but never without the name Louis Sclavis. For decades, the woodwind player has been one of the Grande Nation's leading musicians. Also outside France, the great individualist counts among the first artists on clarinets of all sizes.
The man from Lyon is a deliberate crossover artist and simply does not tire of constantly going new ways with new projects. With uncompromising openness, the 64-year-old musician reflects upon the history of occidental music as well as the development of jazz tradition and, if necessary, he quite boldly falls back on elements of French folklore, especially from Brittany and Auvergne.
The French scene's shooting star is thirty years younger and has made a name for himself as a virtuoso stylist on the terrain between jazz, classical music, and world music. However, one can note the classical education in Émile Parisien as well as his intensive study of his instrument's history from Sidney Bechet to Wayne Shorter. As a congenial duo with accordionist Vincent Peirani, Parisia now rushes from success to success across Europe. Most recently, the full-time Soprano saxophonist, who was awarded the Prix Django Reinhardt (2012) for best French jazz musician, caused a sensation with his new quintet which is firmly rooted in jazz by established pianist Joachim Kühn.
So, everyone has been wondering when Sclavis and Parisien would finally get down to common action. It was only in April that this long-awaited French elite liaison celebrated its acclaimed premiere at the Théâtre de Cornouaille in Paris. And now we are lucky enough to welcome this amazing band to their Austrian premiere.
Tickets
Jazz in a bargain pack!
Festival pass: take 4, pay for 3! Weekend pass: take 3, pay for 2! 1 free festival day with both passes.
4-day festival pass
€ 83.00 / 66.00*
Weekend pass Fri – Sun
€ 58,00 / 48,00*
*Concessions for: Ö1, Arbeiterkammer, students, young and senior citizens
Further concessions:
Pupils aged 6 to 14 get a 50% concession on LeibnitzKULT events (excluding children's events).
Pupils aged 15 and older, apprentices, students, those performing community or military service (up to the age of 27 with valid ID) get a 30% concession on LeibnitzKULT events.
wheelchair users accompanying persons (one per wheelchair) get a 50% discount.
Concession tickets can be obtained from LeibnitzKULT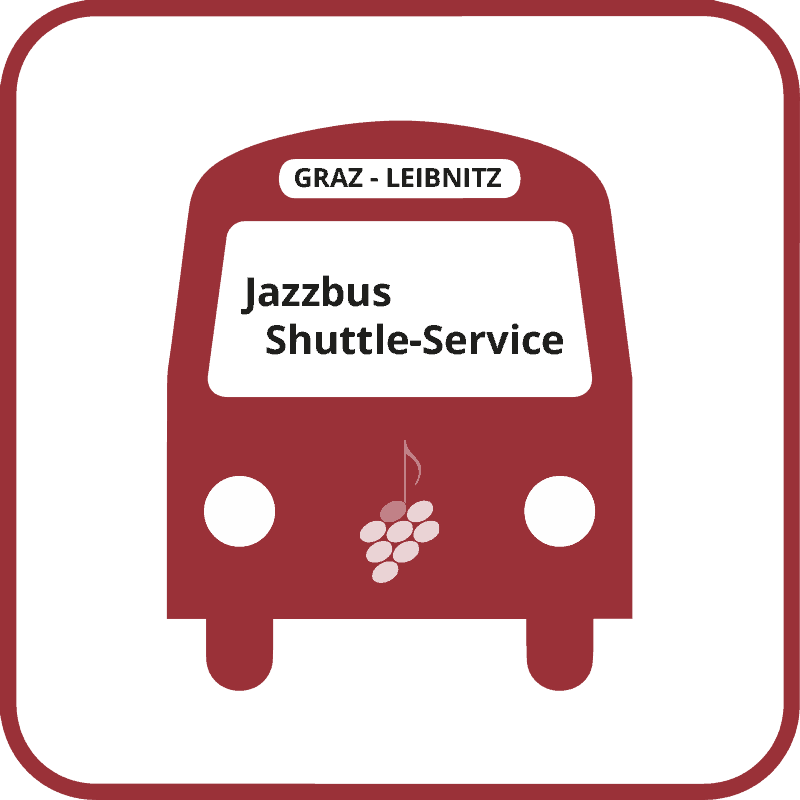 Everyday free shuttle service Graz-Leibnitz-Graz Registration required at +43(0)3452 76506 or office@leibnitz-kult.at.
Departure: Graz, Andreas Hofer Platz
Thu 28 September 17:45
from Graz, Andreas Hofer-Platz
Fri 29 September 17:45
from Graz, Andreas Hofer-Platz
Sat 30 September 17:45
from Graz, Andreas Hofer-Platz
Sun 1 October 11:00
from Graz, Andreas Hofer-Platz
Programme overview Jazzfestival Leibnitz 2017
Spielstätten des Internationalen Jazzfestival Leibnitz
Venues of the Internationalen Jazzfestival Leibnitz
Wine Cellar Schloss Seggau
Kulturzentrum Leibnitz
Vineyard Hotel Harkamp
Marenzikeller Leibnitz