Ola Onabulé Quintet (NGR/GB)
Sat. 30.09.2017 | 21:30
Ola Onabulé – vocals
Guillermo Hill – guitar
John Crawford – piano
Patrick Scales – bouble bass
Thomas Kafel – drums
Alfonso Garrido – percussion
Day pass Sat. 30.09.2017
2 concerts: € 29,00 / 24,00*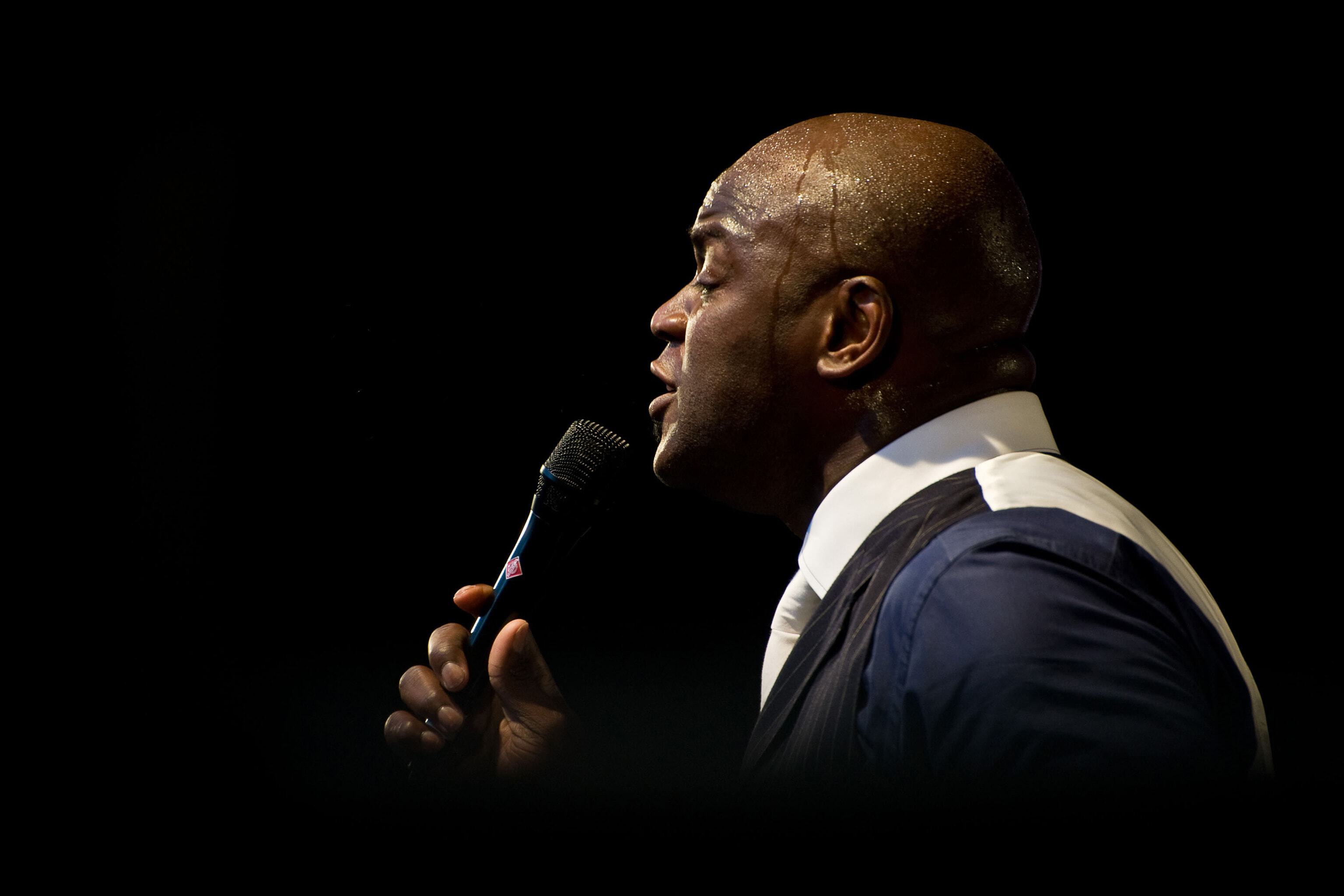 Seeing him is a must! After years of praise for his CDs, it was only at last year's Jazzahead! in Bremen that we had the pleasure of experiencing Ola Onabulé live for the first time. Under the auspice of jazz historiography, we were ravished to make the following remark: A lesson in "how to control natural vocal qualities?"
The charismatic singer with his plastic, infinitely elastic, elegant voice which shimmers in all timbres from blue to black, manages to spice one song with more facets of expressivity than someone else would display in an entire Œuvre.
Trying to assign a particular style to the gentleman and vocal acrobat poses quite a challenge. The London-based singer of Nigerian descent has somehow managed to merge into a unique alloy the poetry of singer-songwriter, the sophistication of jazz, the dramatic emotionality of soul, the ease of pop music, and the originality of his Nigerian roots. One could classify him as a bronze, far from the broad, suggestive highways of world music.
And soon the rising star will be as sought after as Gregory Porter.
He has already been well-known to connoisseurs for his collaboration with renowned orchestras such as the WDR Big Band, the SWR Big Band, or the HR Big Band. And only recently he played songs from his latest CD, The Peace That Deafens, with the legendary Danish Radio Big Band. Some of the numbers were even arranged by Ed Partyka, head of the Jazz department at the University of Music and Performing Arts Graz.
Ola Onabule – It's The Peace That Deafens – ALBUM PROMO 2015
Tickets
Jazz in a bargain pack!
Festival pass: take 4, pay for 3! Weekend pass: take 3, pay for 2! 1 free festival day with both passes.
4-day festival pass
€ 83.00 / 66.00*
Weekend pass Fri – Sun
€ 58,00 / 48,00*
*Concessions for: Ö1, Arbeiterkammer, students, young and senior citizens
Further concessions:
Pupils aged 6 to 14 get a 50% concession on LeibnitzKULT events (excluding children's events).
Pupils aged 15 and older, apprentices, students, those performing community or military service (up to the age of 27 with valid ID) get a 30% concession on LeibnitzKULT events.
wheelchair users accompanying persons (one per wheelchair) get a 50% discount.
Concession tickets can be obtained from LeibnitzKULT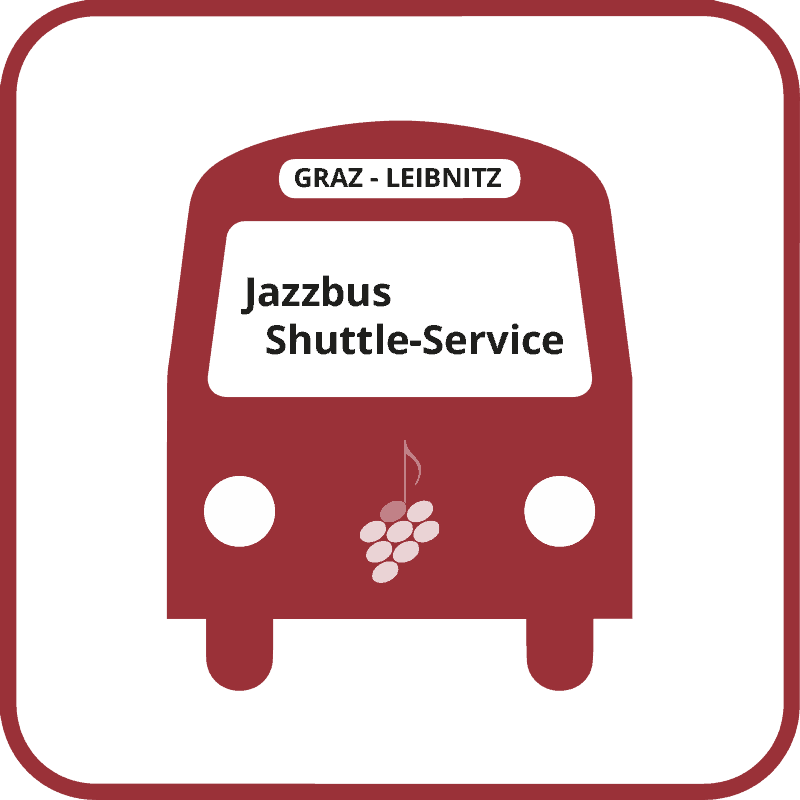 Everyday free shuttle service Graz-Leibnitz-Graz Registration required at +43(0)3452 76506 or office@leibnitz-kult.at.
Departure: Graz, Andreas Hofer Platz
Thu 28 September 17:45
from Graz, Andreas Hofer-Platz
Fri 29 September 17:45
from Graz, Andreas Hofer-Platz
Sat 30 September 17:45
from Graz, Andreas Hofer-Platz
Sun 1 October 11:00
from Graz, Andreas Hofer-Platz
Programme overview Jazzfestival Leibnitz 2017
Venues of the Internationalen Jazzfestival Leibnitz
Wine Cellar Schloss Seggau
Kulturzentrum Leibnitz
Vineyard Hotel Harkamp
Marenzikeller Leibnitz