Die Enttäuschung (D)
Son. 01.10.2017 | 13:00
Axel Dörner – trumpet
Rudi Mahall – bass clarinet, bariton sax
Jan Roder – bass
Michael Griener – drums
Jazz brunch Son.01.10.2017
11:00 Jazz brunch € 48,00 / 43,00 concert + brunch
13:00 concert € 20,00 / 15,00*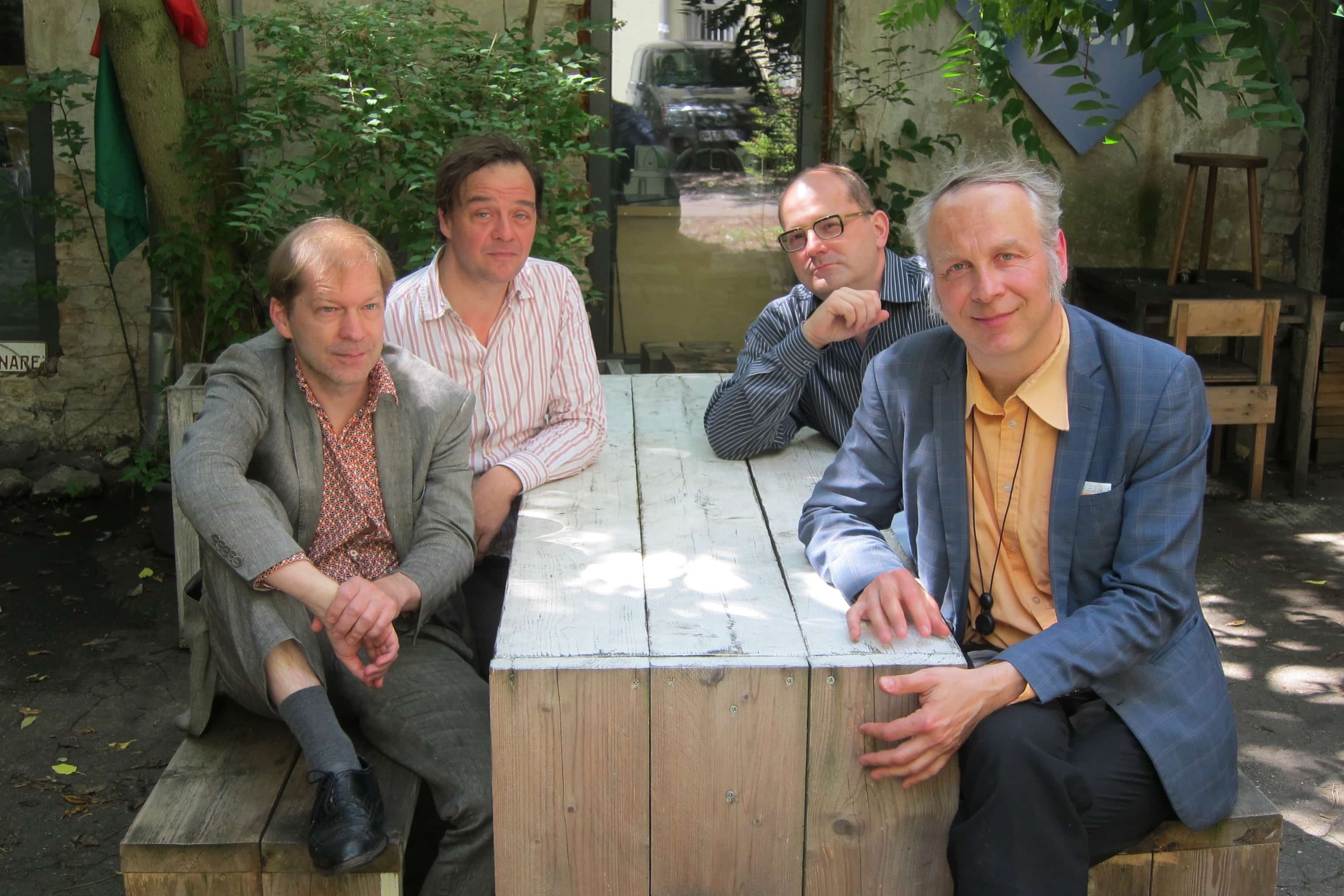 The four Berlin musicians have given the combination of bass clarinet, trumpet, bass, and percussions a live try in all possible kinds of ways over the course of many years. For more than two decades, Die Untäuschung have absorbed an incredible amount of jazz history and put it into a lively performance process – musical lava, so to speak, formed by a working band still able to surprise themselves.
This band knows no yesterday and no tomorrow. Die Enttäuschung are more typical of Berlin than Berlin itself and beyond that, they are unmatched in almost every respect. Collective improvisations beyond all conventions unfold the true potential of their musical imagination and bring up the blood pressure.
A sense of decency is challenged with shameless jokes, while the very next moment an expression of sacred seriousness spreads over the musicians' faces. And yet this band displays everything that makes jazz great. Their music is bursting with energy, everything seems to be impromptu, emanating from the present, and inspired to the roots. Generally unplugged and without any technical props.
The gentlemen Dörner, Mahall, Roder, and Griener – each for themselves a chapter of German jazz and improvisational music – draw deeply from history and sweep aside the rules of art in a virtuoso and sly (or slyly virtuosic) manner. Already legendary: their reinterpretation of all of Thelonious Monk's compositions which Die Enttäuschung recorded with master Alexander von Schlippenbach on three CDs (Monks Casino, Intakt 2005).
Unfaltering, intense, strange, and enthusiastic, a masterpiece either way.
And the day has been saved.
Tickets
Jazz in a bargain pack!
Festival pass: take 4, pay for 3! Weekend pass: take 3, pay for 2! 1 free festival day with both passes.
4-day festival pass
€ 83.00 / 66.00*
Weekend pass Fri – Sun
€ 58,00 / 48,00*
*Concessions for: Ö1, Arbeiterkammer, students, young and senior citizens
Further concessions:
Pupils aged 6 to 14 get a 50% concession on LeibnitzKULT events (excluding children's events).
Pupils aged 15 and older, apprentices, students, those performing community or military service (up to the age of 27 with valid ID) get a 30% concession on LeibnitzKULT events.
wheelchair users accompanying persons (one per wheelchair) get a 50% discount.
Concession tickets can be obtained from LeibnitzKULT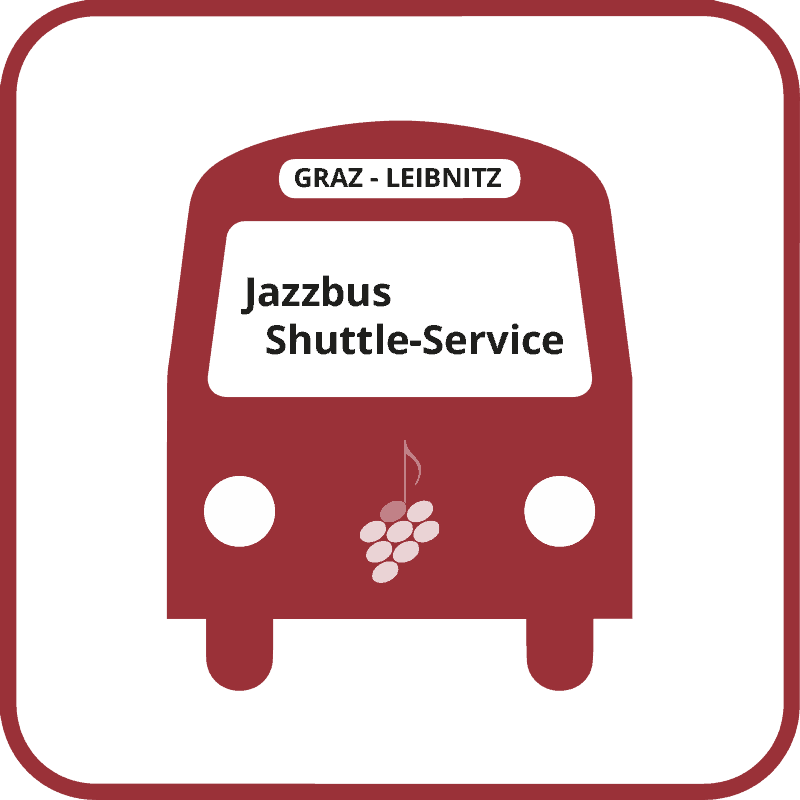 Everyday free shuttle service Graz-Leibnitz-Graz Registration required at +43(0)3452 76506 or office@leibnitz-kult.at.
Departure: Graz, Andreas Hofer Platz
Thu 28 September 17:45
from Graz, Andreas Hofer-Platz
Fri 29 September 17:45
from Graz, Andreas Hofer-Platz
Sat 30 September 17:45
from Graz, Andreas Hofer-Platz
Sun 1 October 11:00
from Graz, Andreas Hofer-Platz
Programme overview Jazzfestival Leibnitz 2017
Venues of the Internationalen Jazzfestival Leibnitz
Wine Cellar Schloss Seggau
Kulturzentrum Leibnitz
Vineyard Hotel Harkamp
Marenzikeller Leibnitz