Renaud Garcia-Fons Trio – Revoir Paris (F)
Sun 30.09.2018 | 13:00
Renaud García-Fons – 5 string contrabass
David Venitucci – accordeon
Stephan Caracci – vibraphone/drum
Matinee Sun., 30 September 2018
Brunch starts at 11:00, concert at 13:00
Concert € 21,00 / 17,00*
€ 49,00 / 45,00* Concert + Brunch
WebShop € 51,00 / 47,00*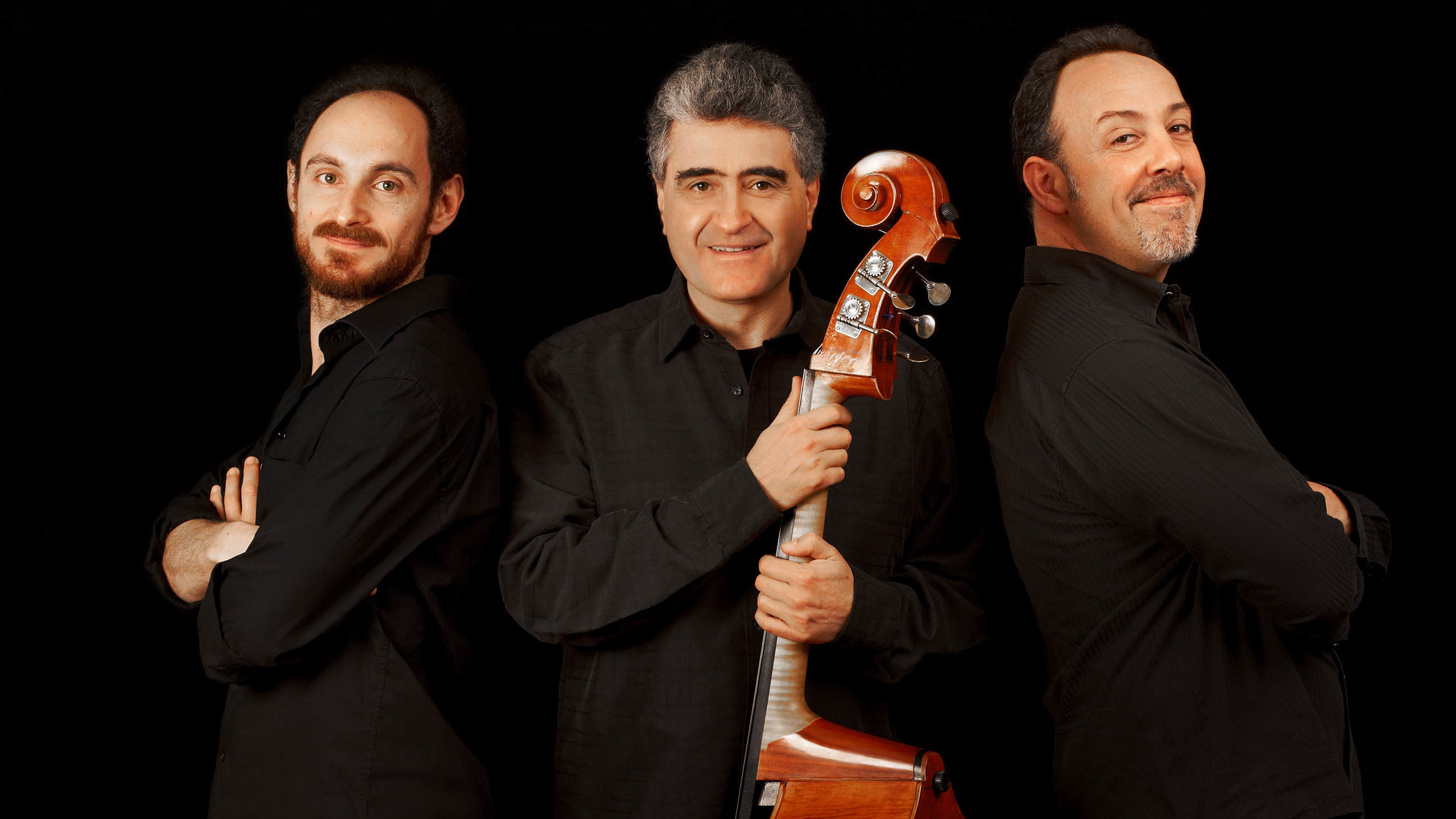 No Frenchman's sound is further removed from any sort of cliché than his. We have already been familiar with the lyrical power and the dancing gesture of Renaud Garcia-Fons's music, a universal music that combines jazz and Mediterranean culture. We have also heard the famous son of Catalan parents play alongside flamenco musicians, and he has even managed to impress us with silence – a serene musician who masters his instrument with breathtaking proficiency. However, with his new trio Garcia-Fons is turning away from the Mediterranean and towards his hometown of Paris; towards the melodious charm of the past as well as to the present feel of the cosmopolitan Seine metropolis. It is an at times lyrical and delicate, at other times forceful ride across eras and genres, tracing the Musette Walz as well as Arabian motions and contemporary groove among chanson-tinged ballads, jazz, and classical music.
And at times, Garcia-Fons, who counts among the best bassists in Europe, makes his instrument sing like a cello or a violin with his inspiring pizzicato and stupendous bow technique.
On this stroll through the streets of Paris, Garcia-Fons will be accompanied by David Venitucci on accordion and Stephan Caracci on vibes and drums – an ensemble of virtuosos and poets. With his vivacious dramaturgy and by eliciting captivating control over the sound of his trio, the 55-year-old composer allows us to explore the timeless character of this music. From "Montmartre en courant" to "Rue du Dragon", "Revoir Paris" is an album filled with power and lyrical warmth, with latent melancholy and sometimes with nostalgic poetry – equally daring and delicate, spirited and full of light. A kiss on the ears.
Foto(c)Solene Person
Tickets
Jazz in a bargain pack!
4-day festival pass**
€ 87,00 / 73,00*
WebShop 89,00 / 75,00*
+ Sun. Brunch € 115,00 / 101,00*
WebShop € 117,00 / 103,00*
Weekend pass Fri – Sun
€ 65,00 / 55,00*
WebShop € 67,00 / 57,00*
+ Sun brunch € 93,00 / 83,00*
WebShop € 95,00 / 85,00*
** Day passes for Thu, Fri, Sat are still available.
Jazz Brunch on Sun. SOLD OUT.
In fair weather, remaining tickets available at vineyard.
*Concessions for: Ö1, Arbeiterkammer & senior citizens
Further concessions:
Pupils aged 6 to 14 get a 50% concession on LeibnitzKULT events (excluding children's events).
Pupils aged 15 and older, apprentices, students, those performing community or military service (up to the age of 27 with valid ID) get a 30% concession on LeibnitzKULT events.
wheelchair users accompanying persons (one per wheelchair) get a 50% discount.
Concession tickets can be obtained from LeibnitzKULT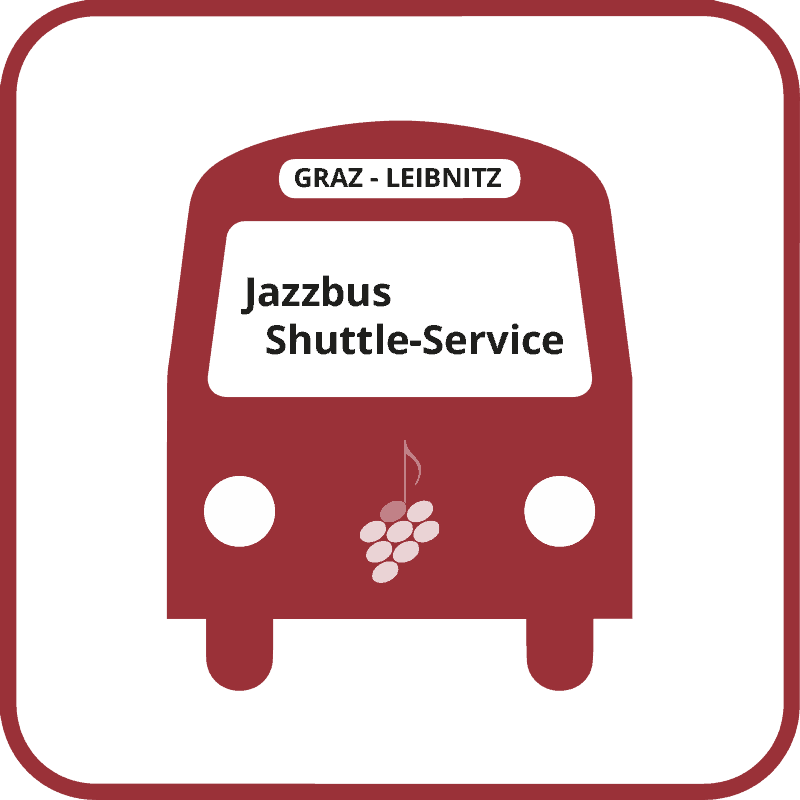 Daily shuttle service, Graz – Leibnitz – Graz;
Registration required at +43 (0)3452 76506 or office@leibnitz-kult.at.
Thu 27 September 17:45
from Graz, Andreas Hofer-Platz
Fri 28 September 17:45
from Graz, Andreas Hofer-Platz
Sat 29.September 17:45
from Graz, Andreas Hofer-Platz
Sun 30.September 11:00
from Graz, Andreas Hofer-Platz
Departs Leibnitz for Graz
15 min after the end of the concert
taxi company
Sulmtaler & Sausaler Gästetaxi: +43 3452 75570 or +43 664 88657 826
(from and to the hotel "Zur alten Post" or Bahnhof Leibnitz)
Taxi Ronny: +43 664 5215500
Programme overview Jazzfestival Leibnitz 2018
Venues of the International Jazzfestival Leibnitz
Wine Cellar Schloss Seggau
Kulturzentrum Leibnitz
Marenzikeller Leibnitz
Vineyard Hotel Harkamp
Programme overview Jazzfestival Leibnitz 2018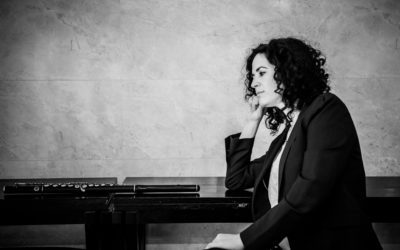 Sat 29.09.2018 | 19:30
Vincent Pongrácz – clarinet, Doris Nicoletti – flute/piccolo, Clemens Salesny – bass clarinet, Richard Köster – trumpet, Alois Eberl – trombone, Peter Rom – guitar, Manuel Mayr – bass, Andreas Lettner – drums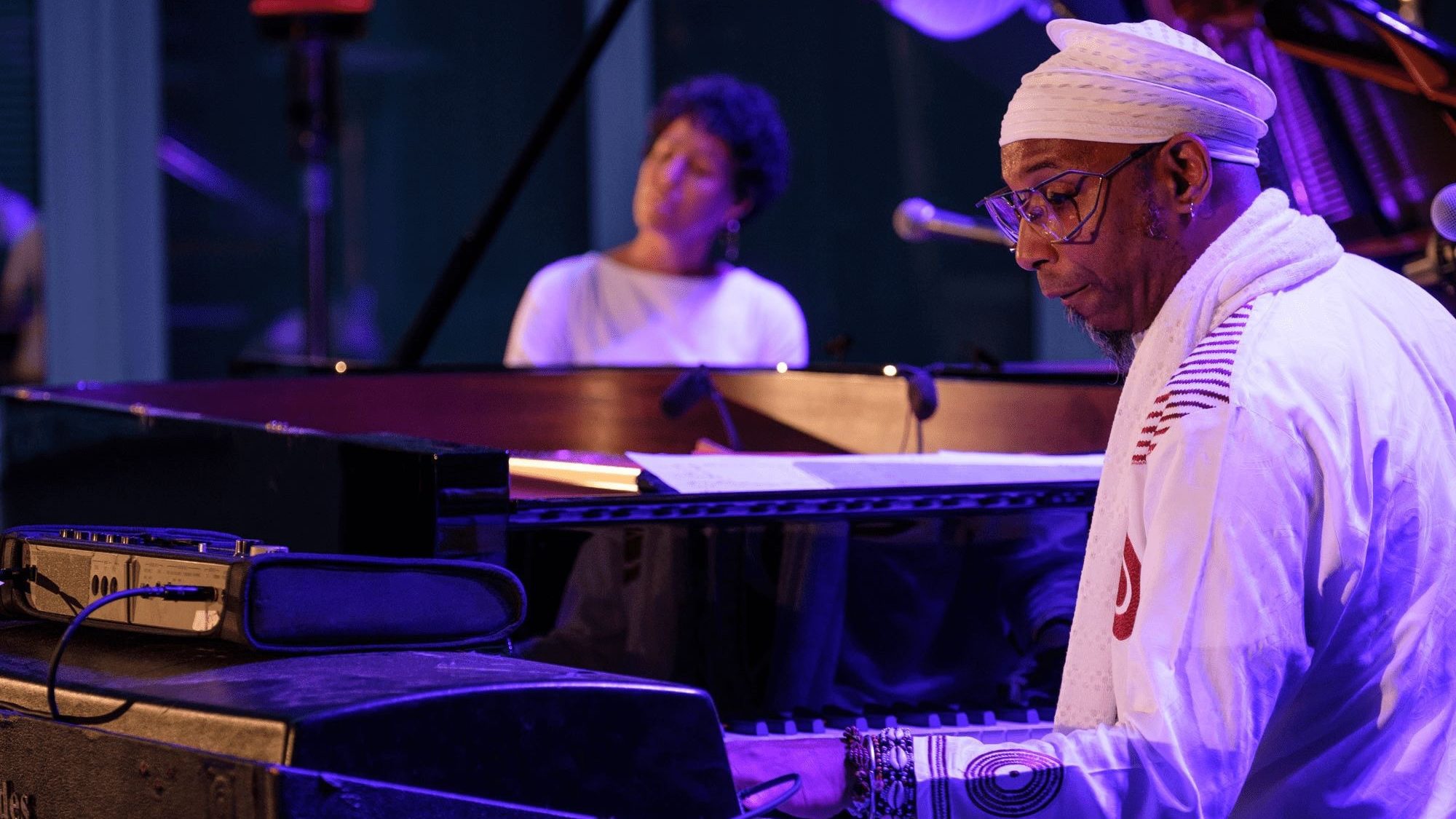 Sat 29.09.2018 | 21:30
Marialy Pacheco & Omar Sosa – pianos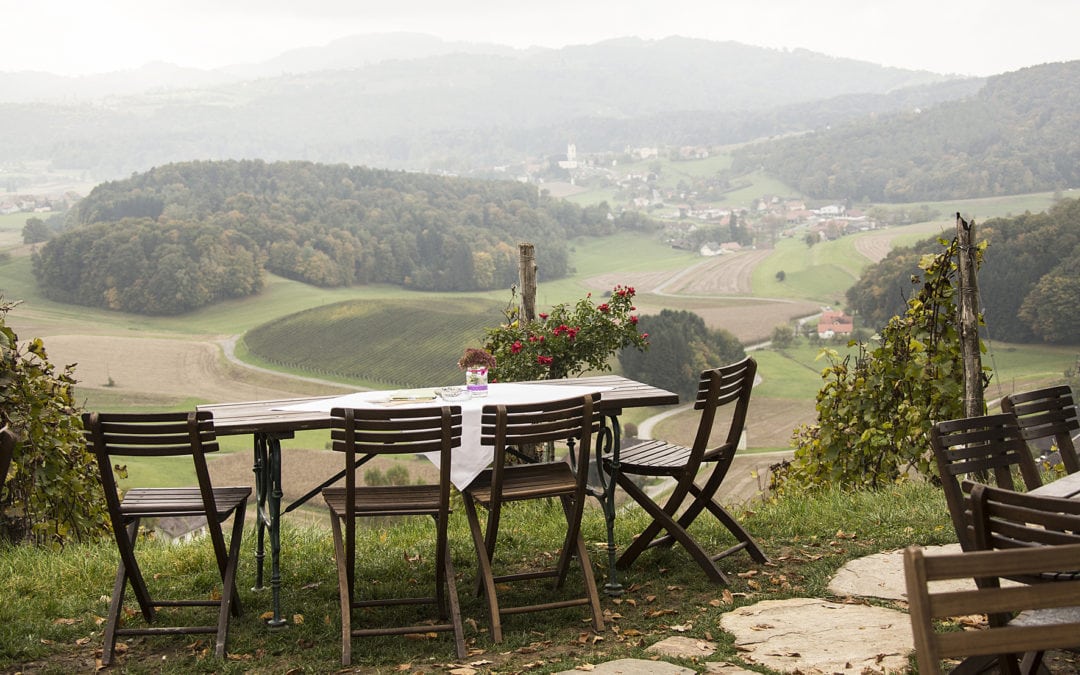 Vintage presentation by the vintners of the Sausal 29. and 30. September at 18:00
Photo exhibition opening "Behind the Scenes"
by Ulla C. Binder