Yves Robert Trio (F)
Thu. 28.09.2017 | 20:30
Yves Robert – trombone
Bruno Chevillon – doublebass
Cyril Atef – drums
Day pass Thu. 28.09.2017
2 concerts: € 25,00 / 18,00*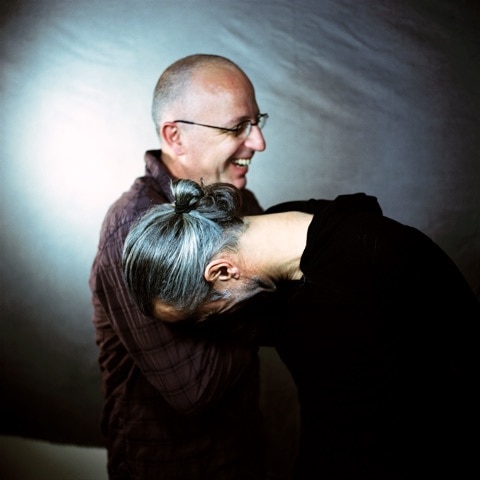 Despite being one of the defining greats of new French jazz of the last two decades, trombonist Yves Robert – perhaps the most striking of all the European Mangelsdorff successors – appears not to have shed his lingering reputation as an insider tip. The œuvre of the always inspired musician with outstanding instrumental control may be quite manageable with 12 albums in over thirty years, but among them are recordings of almost exemplary significance. The trilogy with his trio, launched in 2002 with In Touch (ECM) and now completed with Inspired (BMC), would serve as only one example.
On this most recent live album, Monsieur Robert – who once emerged from Louis Sclavis's band and is a lover of chamber music-style formats – once again trusts in the virtually empathetic artistic vision of accomplished bassist Bruno Chevillon, who was part of Sclavis's very first trio in the late 1980s. And the phenomenal Iranian-French drummer Cyril Atef, displaying the diversity of a musical cosmopolitan, remains a reeling pivot of the action.
Stylistically exploring fields as far-ranging as funk, dub, and even techno, the gentlemen still retain a casually executed, jazzy attitude. In contrast to Robert's often lyrically warm music, focussing on the sensuality of sound, this new crossing of boundaries is quite a tour-de-force with at times seductive grooves. And we presume that this trio will get the audience off their seats.
Further concessions:
Pupils aged 6 to 14 get a 50% concession on LeibnitzKULT events (excluding children's events).
Pupils aged 15 and older, apprentices, students, those performing community or military service (up to the age of 27 with valid ID) get a 30% concession on LeibnitzKULT events.
wheelchair users accompanying persons (one per wheelchair) get a 50% discount.
Concession tickets can be obtained from LeibnitzKULT
Tickets
Jazz in a bargain pack!
Festival pass: take 4, pay for 3! Weekend pass: take 3, pay for 2! 1 free festival day with both passes.
4-day festival pass
€ 83.00 / 66.00*
Weekend pass Fri – Sun
€ 58,00 / 48,00*
*Concessions for: Ö1, Arbeiterkammer, students, young and senior citizens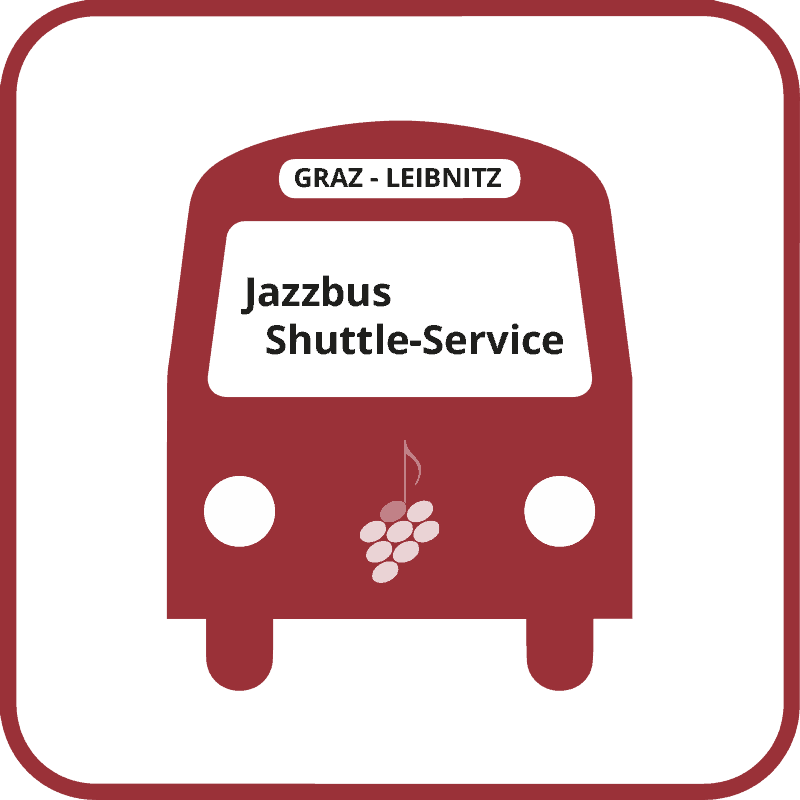 Everyday free shuttle service Graz-Leibnitz-Graz Registration required at +43(0)3452 76506 or info@team.jazzfestivalleibnitz.at.
Departure: Graz, Andreas Hofer Platz
Thu 28 September 17:45
from Graz, Andreas Hofer-Platz
Fri 29 September 17:45
from Graz, Andreas Hofer-Platz
Sat 30 September 17:45
from Graz, Andreas Hofer-Platz
Sun 1 October 11:00
from Graz, Andreas Hofer-Platz
Programme overview Jazzfestival Leibnitz 2017
Venues of the Internationalen Jazzfestival Leibnitz
Wine Cellar Schloss Seggau
Kulturzentrum Leibnitz
Vineyard Hotel Harkamp
Marenzikeller Leibnitz