Sexmob (US)
Fri. 29.09.2017 | 19:30
Kulturzentrum Leibnitz, Hugo Wolf-Saal
Steven Bernstein – trumpet
Briggan Krauss – alto sax
Tony Scherr – bass
Kenny Wollesen – drums
Day pass Fri. 29.09.2017
2 concerts: € 29,00 / 24,00*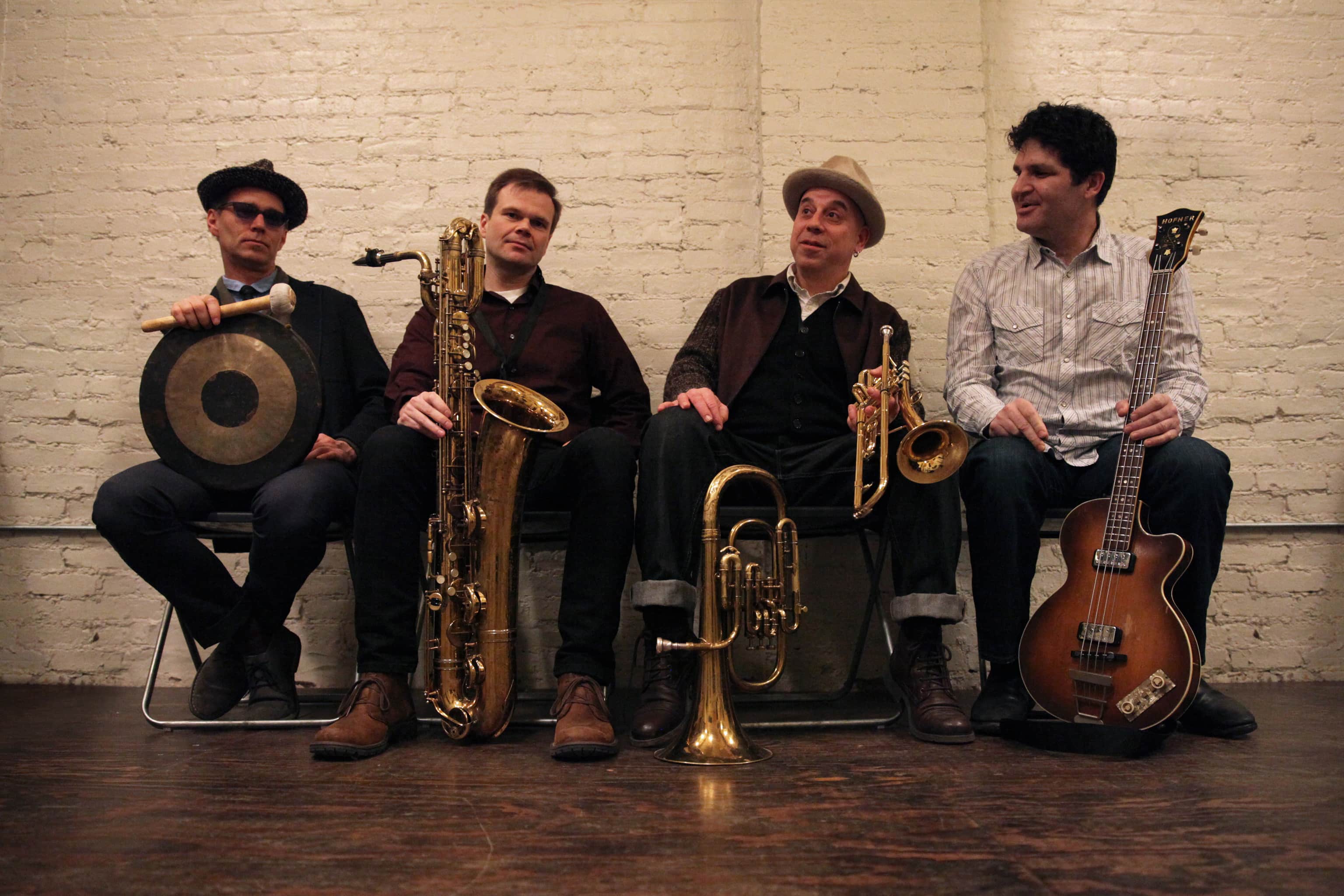 We thought Aarhus and Paphos were Europe's cultural capitals this year, but no, now Sexmob is also butting in. Cultural Capital is the title of their ninth album which serves the band surrounding slide trumpeter Steven Bernstein to explain much and nothing, celebrate their 20-year anniversary, and to suggest New Orleans for cultural capital. And even though the illustrious combo may sometimes sound like a sextet, they are a quartet – the very quartet who, 20 years ago, rocked the legendary New York Knitting Factory every week with Prince, Madonna, and James Bond songs in freakjazz format. Later, Abba, Nina Rota, and all sorts of corny numbers were added to the repertoire, and the band did not pledge allegiance to any musical flag, only to having undaunted fun playing.
On Cultural Capital, adventurous and cunning trumpeter Steven Bernstein, former musical director of John Lurie's cult group Lounge Lizards and much sought-after arranger in all musical camps, for the first time attacks the jazz world with nothing but his own compositions.
Without pathos and deadly serious, but by artfully criss-crossing jazz, shuffle, funk, blues, contrapuntal manoeuvres, and cheerfully deconstructed improvisations, the band, whose individual members are all musicians of distinction in their own right, are celebrating the charismatic stylization as a brand, a brand which intertwines everything and which does not answer to the jazz police.
Tickets
Jazz in a bargain pack!
Festival pass: take 4, pay for 3! Weekend pass: take 3, pay for 2! 1 free festival day with both passes.
4-day festival pass
€ 83.00 / 66.00*
Weekend pass Fri – Sun
€ 58,00 / 48,00*
*Concessions for: Ö1, Arbeiterkammer, students, young and senior citizens
Further concessions:
Pupils aged 6 to 14 get a 50% concession on LeibnitzKULT events (excluding children's events).
Pupils aged 15 and older, apprentices, students, those performing community or military service (up to the age of 27 with valid ID) get a 30% concession on LeibnitzKULT events.
wheelchair users accompanying persons (one per wheelchair) get a 50% discount.
Concession tickets can be obtained from LeibnitzKULT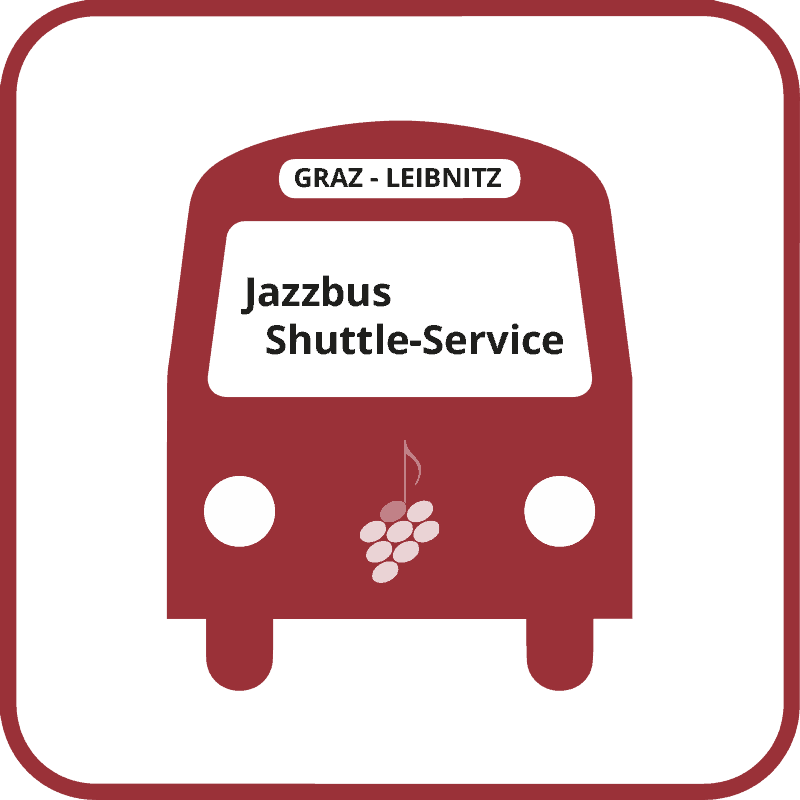 Everyday free shuttle service Graz-Leibnitz-Graz Registration required at +43(0)3452 76506 or office@leibnitz-kult.at.
Departure: Graz, Andreas Hofer Platz
Thu 28 September 17:45
from Graz, Andreas Hofer-Platz
Fri 29 September 17:45
from Graz, Andreas Hofer-Platz
Sat 30 September 17:45
from Graz, Andreas Hofer-Platz
Sun 1 October 11:00
from Graz, Andreas Hofer-Platz
Programme overview Jazzfestival Leibnitz 2017
Venues of the Internationalen Jazzfestival Leibnitz
Wine Cellar Schloss Seggau
Kulturzentrum Leibnitz
Vineyard Hotel Harkamp
Marenzikeller Leibnitz