JAZZ FOR KIDS (A)
The Liberation of Instruments
Fri. 29.09.2017 | 10:00 & 15:00
Kulturzentrum Leibnitz, Carl Rotky-Saal
Michael Ringer – Konzept / Regie / Kontrabass
Christina Scheutz – Drehbuch / Rubato
Anja Obermayer – Gesang / Klavier
Andreas Semlitsch – Ukulele
Concert for children's Fri. 29.09.2017 10:00 & 15:00
€ 5,00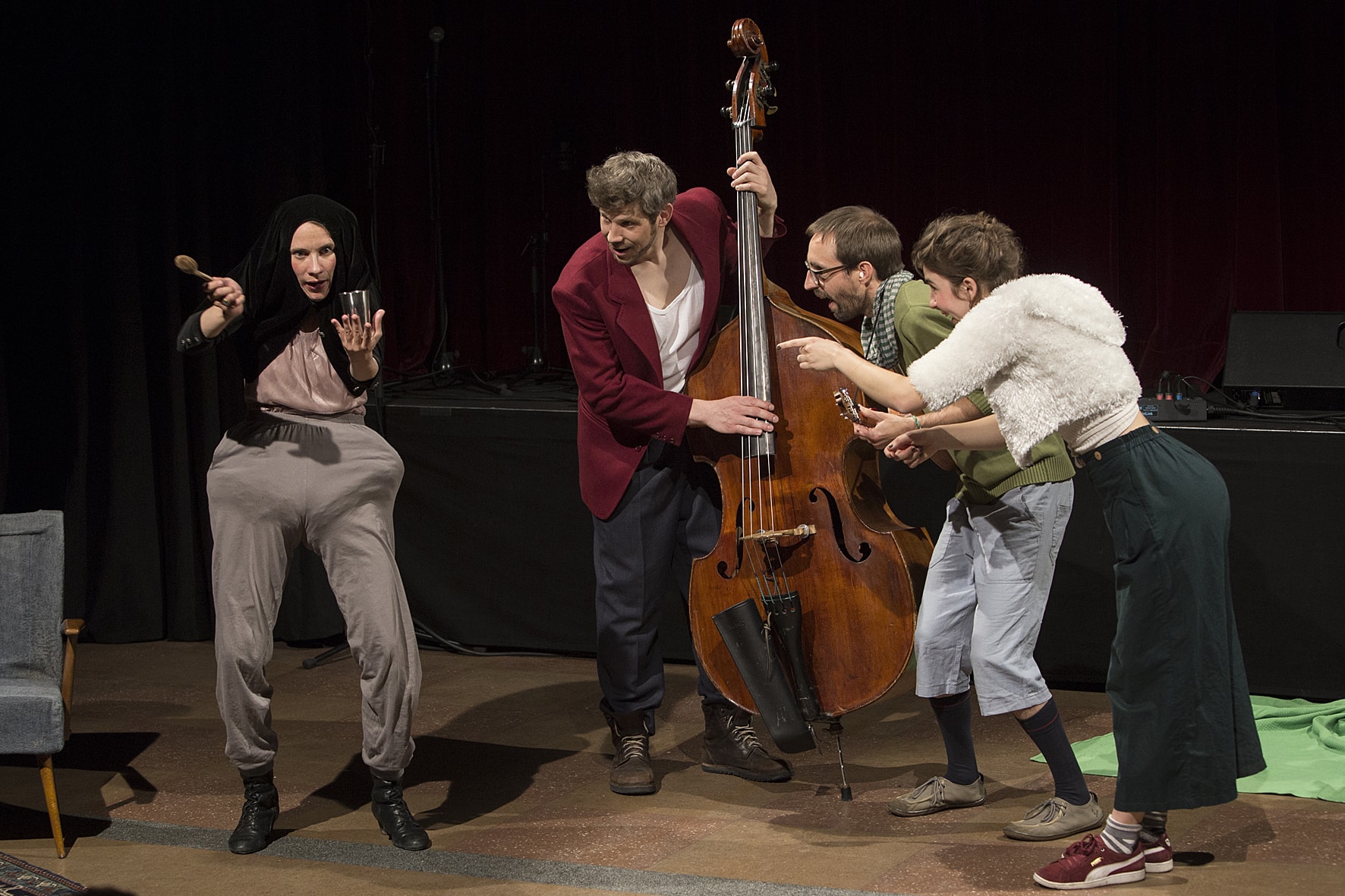 The evil sorcerer Rubato keeps all instruments prisoners with his wicked magic. However, the small ukulele can secretly break free. It sets off rescue the other instruments from the spell. But in so doing, the ukulele needs all the support of the audience it can get.
Audience participation is therefore an important part of this piece, in which the elements of theatre/drama and music/concert are completely equal.
Through clapping, dancing, and active involvement the children become part of the performance and partake in determining the course of the story.
This piece is intended to show that making music together is not only fun, but can also help overcome internal and exterior boundaries. Even Rubato, the original villain of the story, plays the closing song together with the band and audience.
Since music mediation is mostly takes place via "classical music", jazz bassist Michael Ringer has deliberately used jazz, funk, and pop elements for his well-proven concept.
Information and registration:
LeibnitzKULT., Kaspar Harb-Gasse 4, 8430 Leibnitz
Ph: +43 / 3452 / 76 506, office@leibnitz-kult.at,
www.leibnitz-kult.at, tickets: € 5,–
Tickets
Jazz in a bargain pack!
Festival pass: take 4, pay for 3! Weekend pass: take 3, pay for 2! 1 free festival day with both passes.
4-day festival pass
€ 83.00 / 66.00*
Weekend pass Fri – Sun
€ 58,00 / 48,00*
*Concessions for: Ö1, Arbeiterkammer, students, young and senior citizens
Further concessions:
Pupils aged 6 to 14 get a 50% concession on LeibnitzKULT events (excluding children's events).
Pupils aged 15 and older, apprentices, students, those performing community or military service (up to the age of 27 with valid ID) get a 30% concession on LeibnitzKULT events.
wheelchair users accompanying persons (one per wheelchair) get a 50% discount.
Concession tickets can be obtained from LeibnitzKULT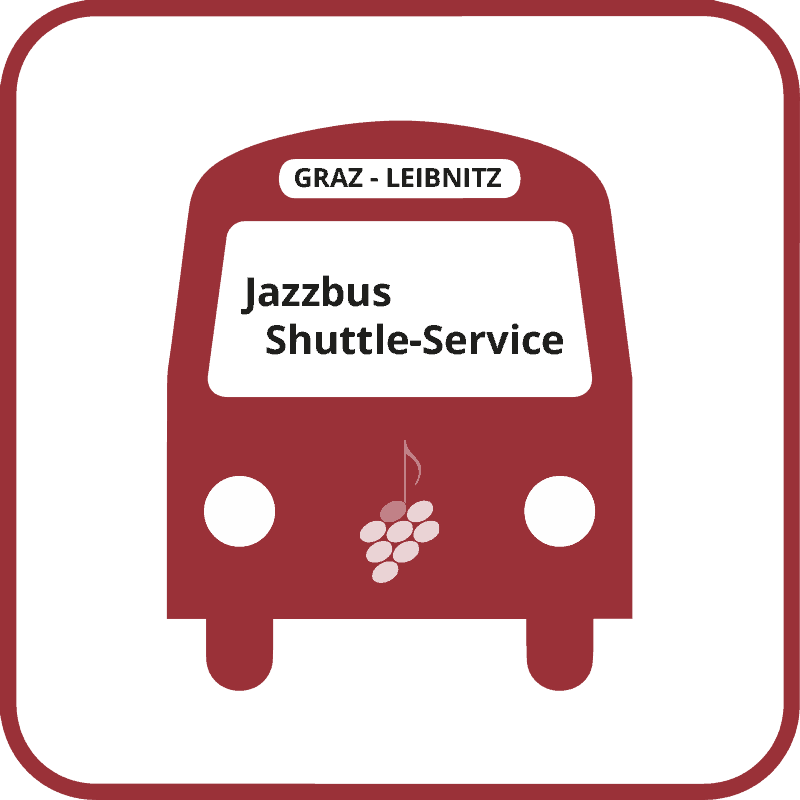 Everyday free shuttle service Graz-Leibnitz-Graz Registration required at +43(0)3452 76506 or office@leibnitz-kult.at.
Departure: Graz, Andreas Hofer Platz
Thu 28 September 17:45
from Graz, Andreas Hofer-Platz
Fri 29 September 17:45
from Graz, Andreas Hofer-Platz
Sat 30 September 17:45
from Graz, Andreas Hofer-Platz
Sun 1 October 11:00
from Graz, Andreas Hofer-Platz
Programme overview Jazzfestival Leibnitz 2017
Venues of the Internationalen Jazzfestival Leibnitz
Wine Cellar Schloss Seggau
Kulturzentrum Leibnitz
Vineyard Hotel Harkamp
Marenzikeller Leibnitz